Our website design always starts by looking at your business requirements. 
We take the time to understand your exact needs before suggesting your options that we think will best fit your specification. 
Bring Your Business to Life Instantly
Options for websites in a nutshell are:
The Start-Up Package includes 1 to 3 pages, the Business Pro Package includes 5 to 10 pages and the Ultimate Package includes 10 plus pages.
Customers opting for a Start-Up Package usually have a three-page website with a Home Page containing wording describing who they are, a second page detailing the services or products they provide and a Contact Page.
Customers opting for a Business or Ultimate with four or more pages usually have a Home Page containing a brief introduction of the services or products they provide, a second About Us Page providing wording describing who they are, a third page detailing the services or products they provide and a Contact Page. Additional pages normally contain testimonials, portfolios, image galleries and more information on products and services.
In these days of everyone competing for the top places in search results we recommend the more pages you have the better to all our clients.
When we design and build website pages we include a maximum of 1,000 words per page. For Search Engine Purposes we actually recommend using more than 300 words on each page.
If you do not have the text available to add to your website then we can provide a copyrighting service for you, so contact us for more information. If you need a Terms & Conditions Page or a Privacy Policy Page do not count these as part of the number of pages required as we add these two pages in for free. You just need to provide the text for the pages.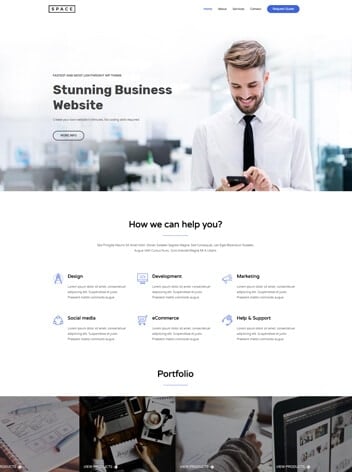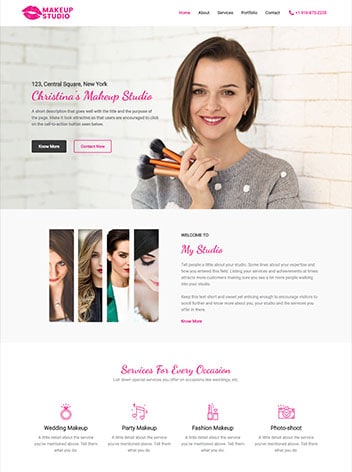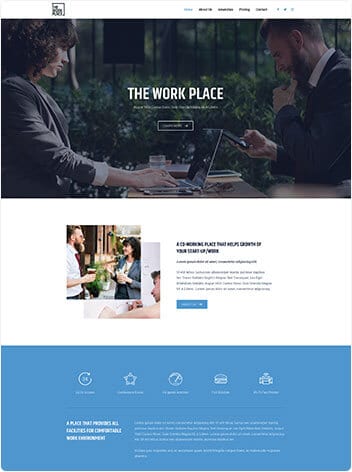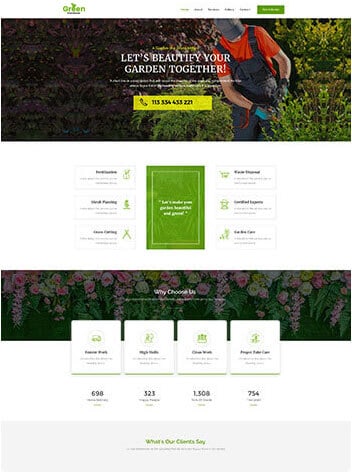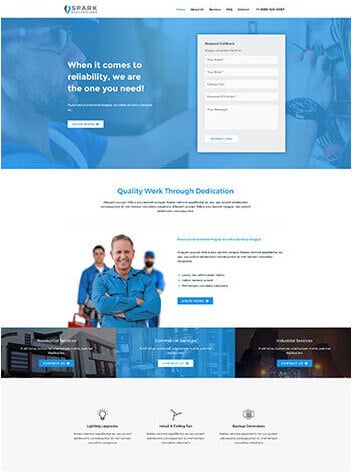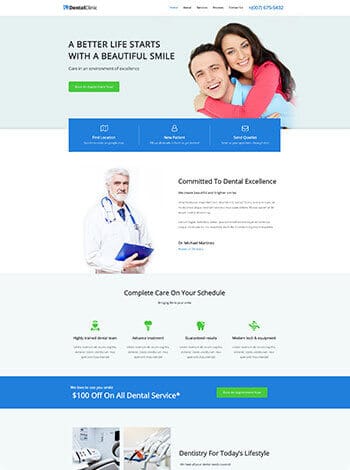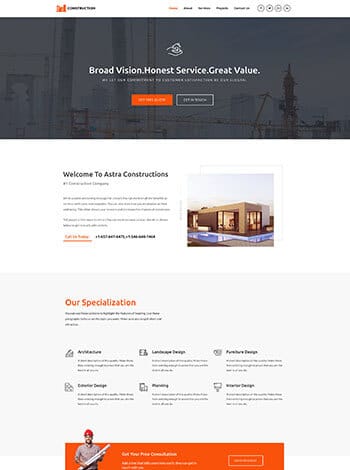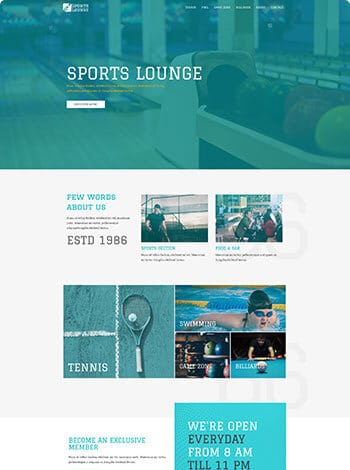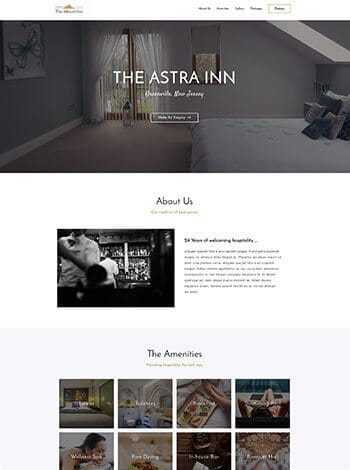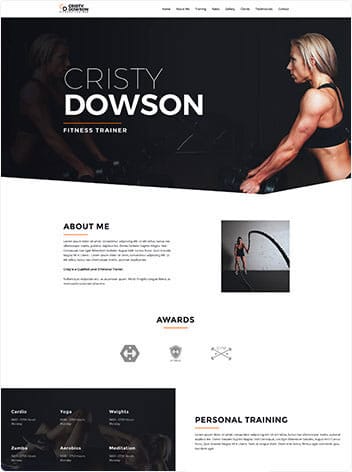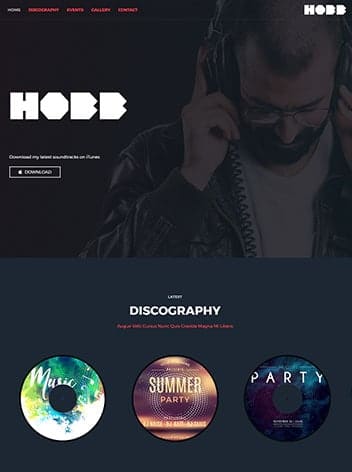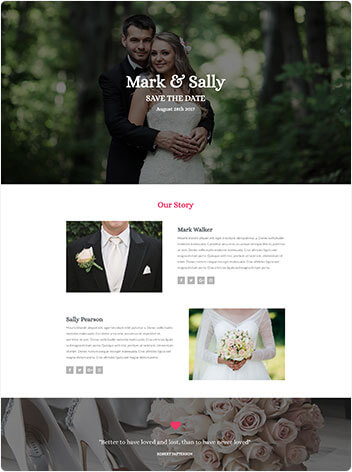 Every website we design for our clients is different so you can expect a fully bespoke design to your exact requirements. We use your existing logo & colours, style and branding as required. If we design a logo as part of your website package then again, colours and styles will blend in throughout all of the website design, layout and functionality.
Many of our clients simply 'let us get on with it' and rely on our years of experience and professionalism to decide what would best work for their website based on our understanding of the services or products they supply.
Responsive Website Layout
By Responsive Website Layout we mean your website will 'work on all devices' and by devices, we mean phones, tablets, laptops and computers.
There are now more than 200 sizes of screens available in different devices. Instead of creating multiple different layouts for your website, we create one responsive layout that detects how wide the screen is on the device being used and automatically creates the best layout to display for your website.
More and more people view the internet on a mobile device, by not having a website with a responsive design you are potentially losing customers and sales.
Benefits of a Responsive Layout:
Your website looks great on all devices – Users do not need to zoom in on smaller devices to try and read the content.
Saves time and money – No need to design and maintain additional sites for each type of device. Content can be edited and update using one single content management system.
Search Engine Optimisation is improved – Google ranks sites optimised for mobile devices higher in mobile searches.
Better performance – The responsive design displays images optimised for each device. In turn, your website will load and display quicker.
Future Proof –Responsive Design is fluid and adapts to new technology.
Search Engine Friendly Design
There is no point in having a fantastic website if it cannot be found. So all of the websites we build are designed to be search engine friendly with clean, tidy and structured navigation and layout. Search engines not only need to see content in order to list pages in their huge records, they also need to see links in order to find the content. We, therefore, make sure that every website has a search engine friendly link structure. This is vital in order for the search engines like Google, Yahoo and Bing to find and index all of the pages on your website.
We can create a logo for you based around your current marketing colours or start from scratch if required.
Content Management System (CMS)
All of the pages on your website can be updated by you using a content management system (CMS) which you will have access to 24 hours a day. This allows you to instantly make changes and update the content on your website anytime you want, it also copes with revisions should you need to go back in time ever. So you no longer need to rely upon and spend more money to make minor changes to your website designer as you are in complete control of your website.
Animated Slide Show Banner
As part of the home page design, we include an animated slide show banner. We create a banner/image area and add up to five professional images or photographs which fade in/out on the screen. If required we also add relevant text onto each slide.
If you do not have images of product or services then we can help supply these as they are what make the difference between a good or bad looking website. It is also vital that the images look great but do not take too long to load, so we will provide the right amount of compression to the images. You can, of course, provide your own images, but just in case you don't have any images of your own, don't worry as it's all included in the packages we provide.
You need potential clients to be able to contact you, so we provide contact form which when completed we email you and others in your organisation to make you aware of a request from a user who has visited your website You decide what information you need from potential customers or clients and we build an enquiry form to match.
Portfolio / Image Gallery
If you need to display images within a gallery style format then send us the images and we will create the gallery for you. Galleries work best for when you want to show a number of images to represent your products or services in one place that shows of your products or services to their best. We will resize and crop the images as required and upload them to your website. All of the images we upload are optimised for the search engines and labelled with the description you provide. The gallery automatically creates a smaller (compressed) version of each image, which when clicked by the visitors to your site, automatically expands to display the full-size version. Later you can update, add and remove images when the website is live using the content management system to ensure your website image gallery is always up to date.
If you have any social media accounts e.g. Facebook, Twitter, LinkedIn, Pinterest etc. we will integrate Social Media Icons to your website design and link them to your social media accounts. The icons will be designed to match your website design and style.
Search Engine Optimisation
All of the pages built as part of your website design are optimised for search engines. This enables the search engines to index the pages and when they appear in search engine results, the information displayed is relevant to the content on the website. Every page optimisation includes adding the page title, description, keywords and relevant image tags.
Submitted to Search Engines
When we have optimised the pages on your website we create a sitemap, which is a list of all the pages on your website, and submit the sitemap to the search engines. This helps to make the search aware of all of the pages on your website as opposed to just the home page.
We usually use Google Analytics that is linked to Google Webmaster Tools. This gives website owners a huge amount of data from what users are entering as a search term (word) visitors used to find your website to their location, the order in which they viewed and time spent on each page.
Domain Name (.com or .co.uk)
We include a .com or .co.uk domain name of your choice, depending on availability, and register the domain name in your name and address.
10 Professional Email Addresses
Be Professional, drop that generic email you have  like rob@googlemail.com etc but instead will represent your brand by using an email like sales@youdomain.co.uk
We can also give you access to these emails via an online portal system so you can log in from anywhere with internet access, email can also be linked to email software, e.g. Outlook, and accessed on your laptop, phone or computer.